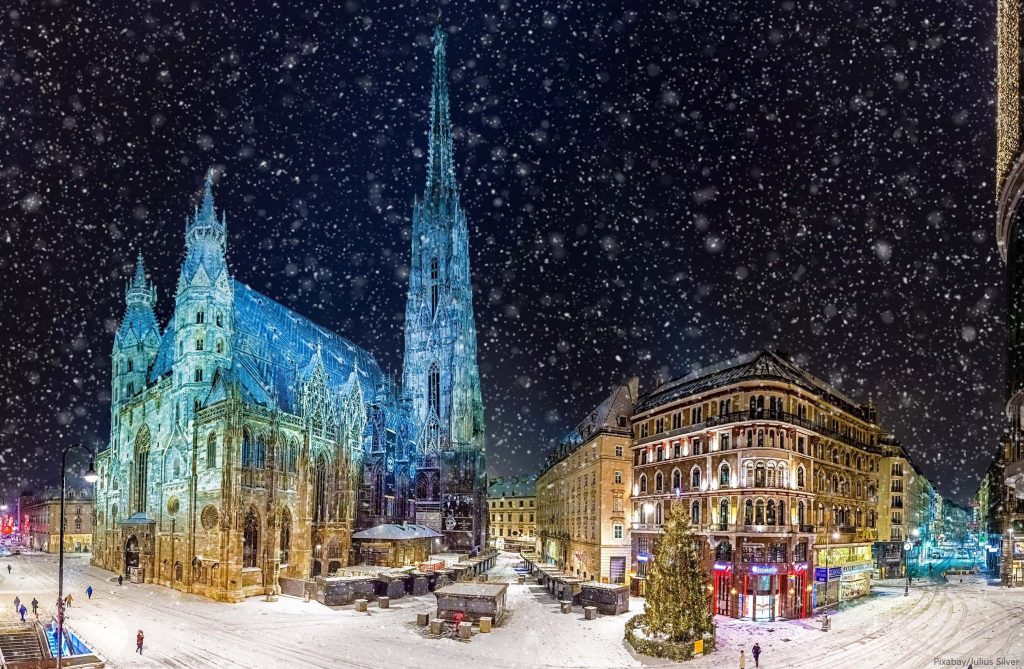 Join us at QCI Days Vienna 2024, hosted by AIT Austrian Institute of Technology, where experts will discuss cutting-edge trends in quantum-secure communication. Network with professionals from Digital Europe Programme (DEP), Quantum Flagship projects, and industry leaders in Vienna, a city renowned for its contributions to early quantum research.
– Date: January 25th – 26th, 2024
– Location: Federation of Austrian Industries, Schwarzenbergplatz 4, 1030 Vienna, Austria
Highlights:
– Workshops on Euro-QCI architecture and deployment
– Podium discussions on certification and standardization
– Presentations on the quantum-secure technology ecosystem
– Showroom featuring QKD network suppliers
– Networking with DEP projects, academia, industry, and end-users


Registration: For more information and registration, visit here.
Contact: qcidays@ait.ac.at for inquiries.
We look forward to your presence at this inspiring event!
Das AIT Austrian Institute of Technology freut sich Sie zum ersten nationalen QCI-Tag einzuladen. Diese Veranstaltung findet am 24. 01.2024 im Haus der Industrie (Industriellenvereinigung) statt. 
Höhepunkte der Veranstaltung: 
• Einführung in Quanten-Sichere Kommunikation • Bedrohungsszenarien und Risikoeinschätzung von Cyberangriffen im Quantenzeitalter
• Einsatz- und Anwendungsmöglichkeiten von Quantentechnologien
• Podiumsdiskussionen mit Vertreter:innen aus den Bereichen der österreichischen Verwaltung sowie Expert:innen aus nationalen sowie internationalen Quantentechnologie-Projekten und Technologieanbieter:innen Datum: 24. Jänner 2024
Veranstaltungsort: Vereinigung der Österreichischen Industrie
Schwarzenbergplatz 4, 1030 Wien
Anmeldung: Hier 
Diese Veranstaltung stellt den ersten Tag eines dreitägigen Workshops im Rahmen der EuroQCI Initiative und des nationalen Forschungsprojektes QCI-CAT dar und zielt exklusiv auf die Bedürfnisse der Bereiche Infrastruktur, Informationssicherheit, Verwaltung, Wirtschaft und Industrie in Österreich ab. Am 25. und 26. Jänner 2024 sind Sie ebenfalls herzlich zum internationalen Teil des Workshops eingeladen. Diese Informationen finden Sie unterhalb. Weitere Informationen folgen in den nächsten Wochen.
Bei Fragen können Sie sich gerne jederzeit bei uns melden.
qcidays@ait.ac.at